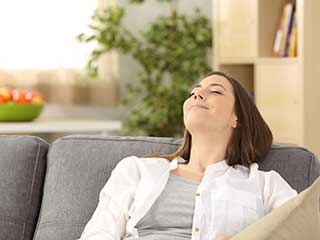 Get An Air Quality Test!
The best first step in getting your home's air better than what is outside, as most would expect it to be, is to have a test done to see just what the quality is. A technician will come out to your home to perform the test, which will let you know about all kinds of things regarding your home's air. It will tell you if mold is present, if there's carbon monoxide, pest waste, too many pesticides, and more! It's a great starting point to determining any problem areas that need to be taken care of.
Have Your Air Duct Cleaned!
Unfortunately, just through the process of sucking in air to then distribute as heat or air conditioning around your home, your air ducts are also drawing in all kinds of dirt, dust, and otherwise. This all gets trapped in the duct and builds over time, and particles of all sorts of substances can then easily pollute the air as it passes through to go into your home. This can cause all sorts of health issues, so a vital part of improving air quality is to have it professionally cleaned! An expert doing the cleaning is important, as they will ensure that there's no accidental cross-contamination while the duct is being cleared out.
Have Your Air Duct Repaired If Needed!
Sometimes a cleaning isn't enough, and there's more that needs tending to with your air duct. These issues are just as problematic when it comes to your air being clearer, as they can worsen the issue. Gaps in the duct will allow air to be drawn in from otherwise closed off parts of the house, which can contain mold and other hazardous materials, which will contaminate the air. Getting them fixed as soon as possible is ideal.
Ensure There's Not A Pest Problem
Both insects and rodents alike can both drastically lower the quality of your home's air, as the waste from either can cause trouble from aggravated allergies to diseases. Having your duct and even other parts of your home such as the attic or crawl space inspected will help keep your home safer.