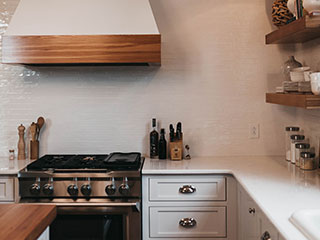 Air Duct Cleaning Richmond is a locally owned and operated business. We are committed to providing all our customers with a comprehensive air duct cleaning service to ensure that the air you and your family breathe is of the best quality possible. From air and dryer duct cleaning to duct repair and replacement of any type, we offer complete repair, maintenance, and troubleshooting services for your home.
Air Duct Cleaning for a Healthy Home
Did you know that dust and debris in your home can worsen allergies and asthma and cause major discomfort for the entire family? By having the air ducts of your home cleaned regularly, you can prevent this from happening and can make sure that your indoor air quality is at its best. Studies indicate that indoor air quality is essential for people's health, and we can help you improve it.
Trained and Certified Local Company
Because we are a local team, you can be sure that we are there to help whenever you call us. We offer quick services and understand the true nature of air duct cleaning jobs, so you can be sure that you will receive excellent service. Moreover, we firmly believe that customers deserve to be treated like family, so you can always be sure that you get a friendly and personalized service. There's a reason we're considered one of the best in California!
We Put Your Health First
From air duct cleaning to dryer vent cleaning and HVAC filter replacements, we make it our purpose to transform the air quality in your home in a way that contributes to your health. Whether your air duct system filter requires replacement or if you need your system to be cleaned of dust and bacteria, we are here to help.
Call us for:
Removal Of All Contaminants
Efficient Air Duct Cleaning